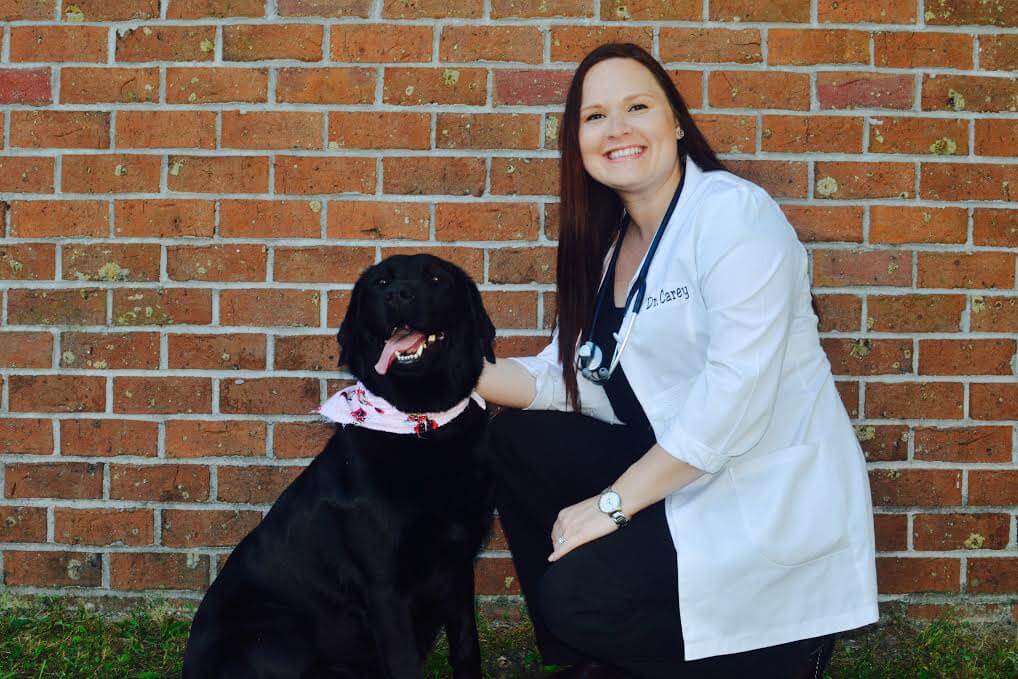 Ashley Carey, DVM
Dr. Carey grew up on a hay farm in Georgetown, SC. She developed a love for working with animals through having multiple pets and a passion for veterinary medicine through hands-on experience at Clemson University. She worked at her hometown vet clinic when not in school.
Dr. Carey attended Clemson University and graduated in 2009 with a bachelor's degree in Animal Veterinary Science. She then attended St. Georges University for three years and finished her clinical year at the University of Tennessee. While at the University of Tennessee her special interests were dermatology, internal medicine, and ophthalmology. Dr. Carey's main focus is preventative care and quality medicine for her patients.
In her spare time, she enjoys gardening, cooking, Clemson football, and spending time with her family: her husband, son, and fur babies: 2 black labs, Moonshine and Banjo, and 2 cats, Happy and Oswald.