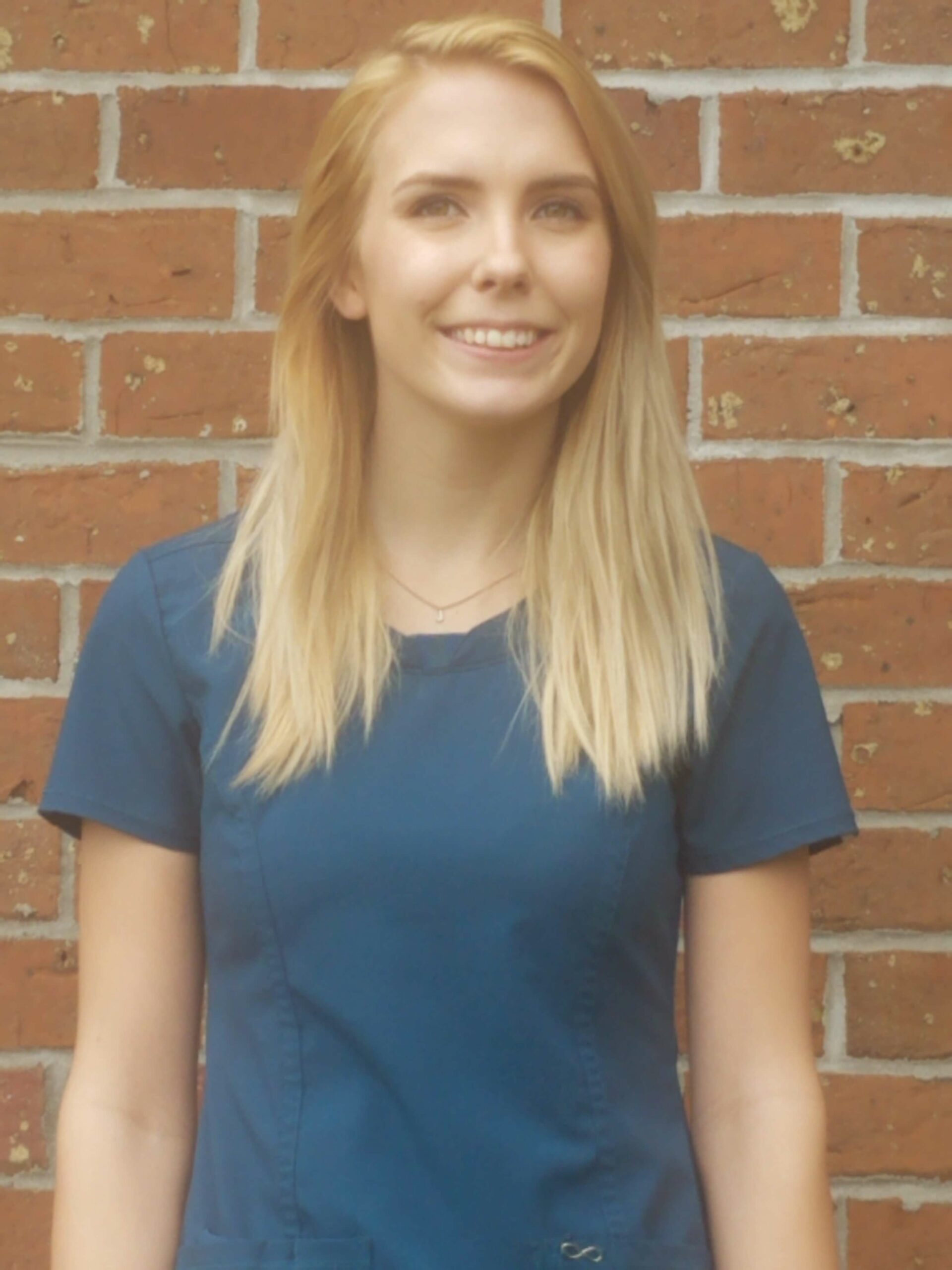 Brittany
Client Services
Brittany was born and raised in SC. She currently resides right outside of Conway with her son Maui. She has always had a love for animals. Brittany joined our Meadowlawn team in September of 2018. She enjoys working as a receptionist, meeting new pets, and making new friends. She strives to keep pets up to date and healthy, as well as to see clients smiling as they come and go.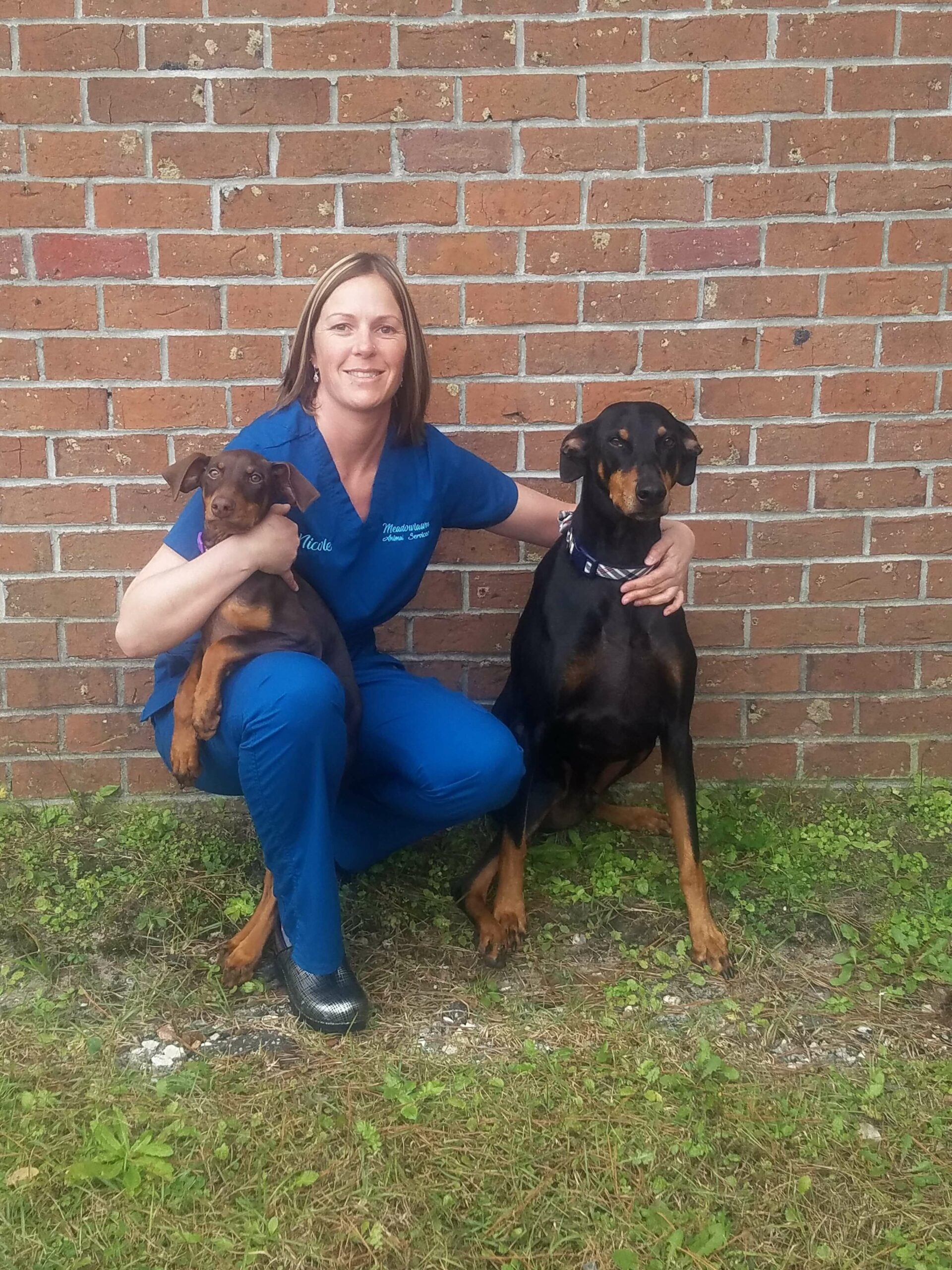 Nicole
Head Nurse
Nicole moved from Massachusetts in November 2015 for a fresh start and to escape the New England winter weather. Nicole lives in Conway with her boyfriend Jeff and 2 Doberman fur babies Dante and Dahlia. When she is not at work caring for your furry friends, she is spending quality time with her family and friends and looking for new adventures with Dante and Dahlia.
Nicole has been an Animal Nurse for 6 years now. Prior to working with animals, Nicole was employed at a daycare for 13 years working with young children. As much as she enjoyed working with children, animals were always on her mind and she knew that a career change would be in her future. While living up North, Nicole gained Animal Nurse experience working in general practice and was also fortunate to work in the Cardiology Department at a specialty care hospital.
Nicole has learned so much working at Meadowlawn and is always excited to pass her knowledge on to her co-workers. Nicole likes to refer to Meadowlawn Animal Services as her second home and family. She loves everyone she works with and can wake up in the morning and look forward to going to work. Nicole has made some of the bestest friends while being employed there for the past 3 years. She adores every pet that comes through the door and loves helping each one live a longer, healthier life. Nicole feels extremely lucky to have found her place at Meadowlawn and would not change it for anything.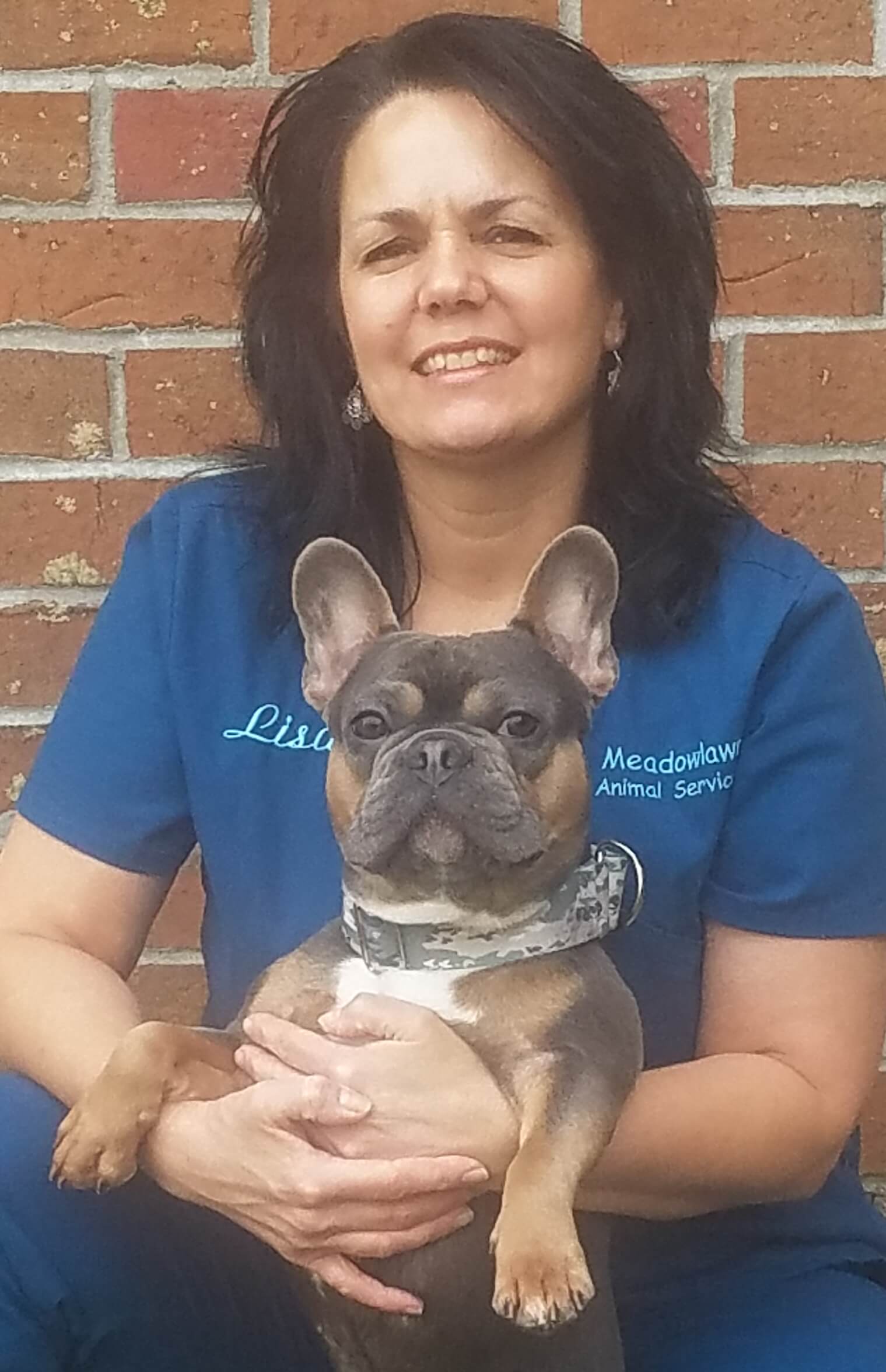 Lisa
Animal Nurse
Lisa started at Meadowlawn in March of 2002. Her love for all animals led her to pursuing this wonderful career. Lisa quickly learned she has a passion for the surgical and dental sides of the practice. Lisa currently runs all surgery in the Conway office. In her spare time, she enjoys spending time with her husband Ron and an assortment of animals including dogs, cats, horses, and goats. Lisa is also a professional breeder of French Bulldogs for close to 10 years and absolutely adores the breed.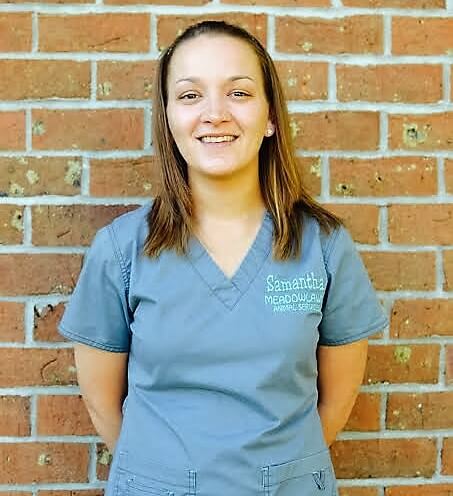 Samantha
Animal Nurse
Samantha has always adored animals and has a strong passion for their well-being. Her career as an animal nurse is forever rewarding and she fulfills her purpose every day. After caring for the animals at Meadowlawn Animal Services she gets to go home to her own family. Samantha has 4 dogs: Roxie, Macy, Casey, and Gracie. She also has two cats Jackson and O.C. Samantha is also now a mother to a wonderful 1-year-old boy Rylan. They are all the loves of her life and motivate her everyday to be the best person she can be.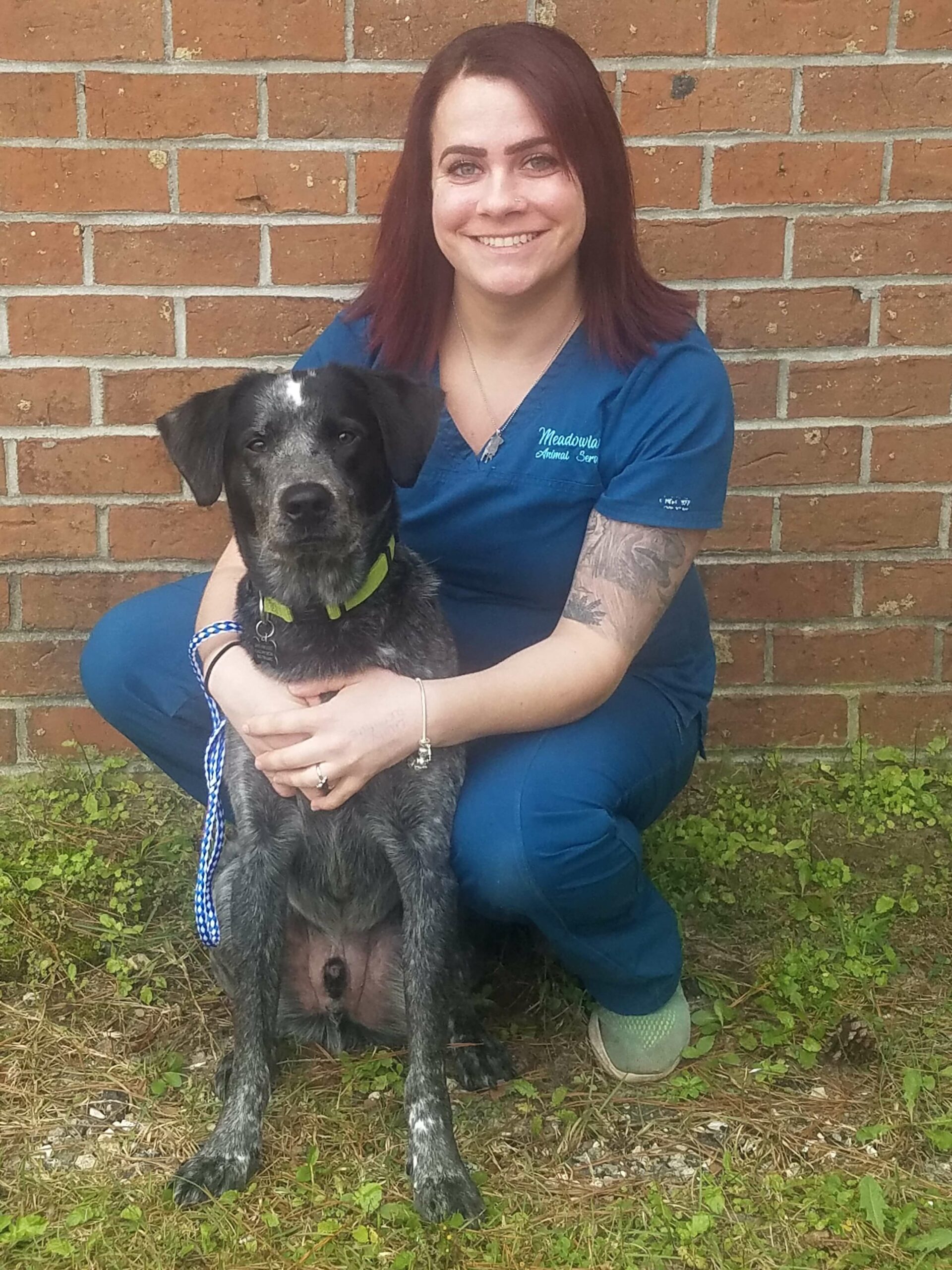 Betsy
Animal Nurse
Betsy is from Tewksbury, Massachusetts. She went to school in Mass and got a degree in animal science and veterinary technician. After graduating she became a CVT and moved to Myrtle Beach shortly after. Betsy adopted her dog, Tatertot 4 days after moving to Myrtle Beach and her cat, Uncle Scar a few months later. When she's not at Meadowlawn she enjoys playing kickball and going for walks with Tatey. She also likes to travel and experience new places.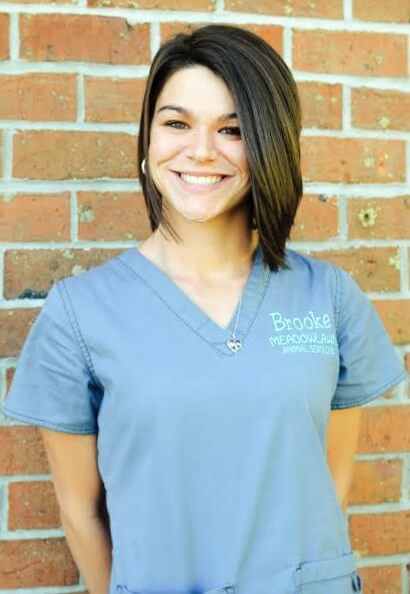 Brooke
Animal Nurse
Brooke was born in the South and She has always loved animals. She currently has a pit bull named Smudge and a cat named Mikey. When Brooke is not at work she mostly spends her time with her son Cody.