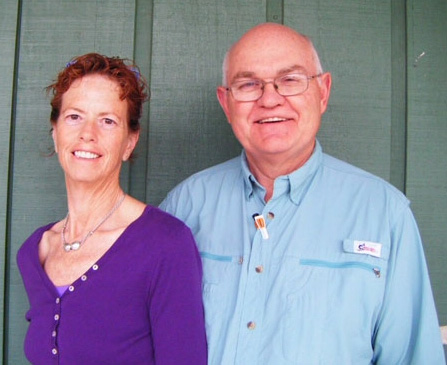 Gwynn Hardee, DVM
Doctor Gwynn Hardee grew up on a small farm in rural Horry County, not too far from where he currently resides. He was always around cattle, pigs, and dogs growing up. In fact, Gwynn considered his dogs his best friends and they went everywhere on the farm with him. While fishing, hunting, and playing, there was always a dog with him. Brownie, one of his dogs, was injured by a car, and his dad was not going to let Gwynn keep him. After Gwynn pleaded not to let Brownie suffer, his dad allowed him to stay in an old barn and after several weeks of nursing care, Brownie returned to his place by Gwynn running and playing on the farm. Although Gwynn loved animals he had never entertained the thought of becoming a veterinarian. He did well in school and gained admission to Clemson University with an interest in becoming a chemist. However, a professor's interpretation of what chemistry was all about led Gwynn back to his farm roots and a major in Animal Science. Even though he saw students interviewing once each year to get into veterinary school, he still did not think about becoming a veterinarian. He graduated from Clemson and moved to Atlanta and he found a job managing the local animal control unit. Horrified by disease, misery, and the sheer number of unwanted pets he found there, he sought help from local veterinarians in giving him aid in handling the large population of unwanted pets the facility had to deal with. During the time he had to deal with diseased and hurting animals, and feeling like he had poor knowledge to help them, Gwynn became interested in veterinary medicine. A series of books by James Herriot, DVM, including All Creatures Great and Small, gave him a passion to apply and gain acceptance to the University Of Georgia College Of Veterinary Medicine in 1975.
Gwynn is married to Peggy and they currently reside on a farm in the Loris and raise Quarter horses. Together, they have 9 Poodles, 1 Chinese Crested, 5 Russian Wolfhounds, 1 Scottish Deerhound, 1 Golden Retriever, 1 Chesapeake Bay Retriever, 1 Scottish Terrier, Tanner the Magnificent in the Loris office, and Boo Kitty the Terrible in the Conway office. He loves being a veterinarian because of the great joy it gives him when he is able to return a pet back to health so that the owner and their pet can continue the wonderful relationship that we all have with our beloved four-legged children. Nothing is as loyal as our dogs, nothing as mysterious as our cats, and nothing as impressive as our horses.
Dr. Hardee has always had the desire to give his clients peace of mind about the health and wellbeing of their pets. He aspires to help pets to live a longer, happier life which allows us to build relationships with their owners….all the more time to experience the joy of having a pet that loves Meadowlawn.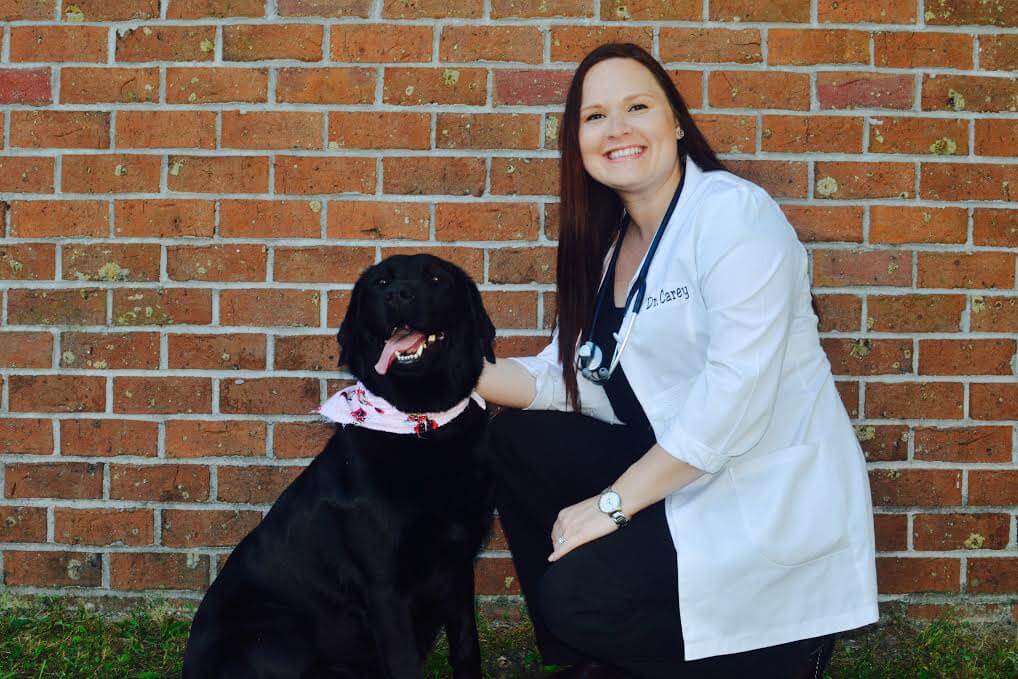 Ashley Carey, DVM
Dr. Ashley Williams Carey is originally from Georgetown, South Carolina, and is a graduate of Clemson University, where she earned a Bachelor's degree in Animal and Veterinary Sciences. In 2014, she received her Doctorate in Vet Medicine and graduated cum laude from St. Georges University and is currently working towards her Veterinary Dental Practitioner Certification. Dr. Carey joined Meadowlawn in 2015 and is interested in dentistry, dermatology, canine theriogenology, and quality-of-life care.
Growing up on a farm with many beloved pets, Dr. Carey has always cared about animals. She chose to attend St. Georges University, allowing her to live in another country while obtaining her doctorate. Dr. Carey is a proud pet parent of a 13-year-old Labrador Retriever Moonshine, and a 3-year-old cat named Popeye. Her home is also filled with lovable humans, including her spouse of 11 years and three children, Thomas, Sam, and Abigail. In her free time, she enjoys traveling with her family, learning to play the piano, and cooking.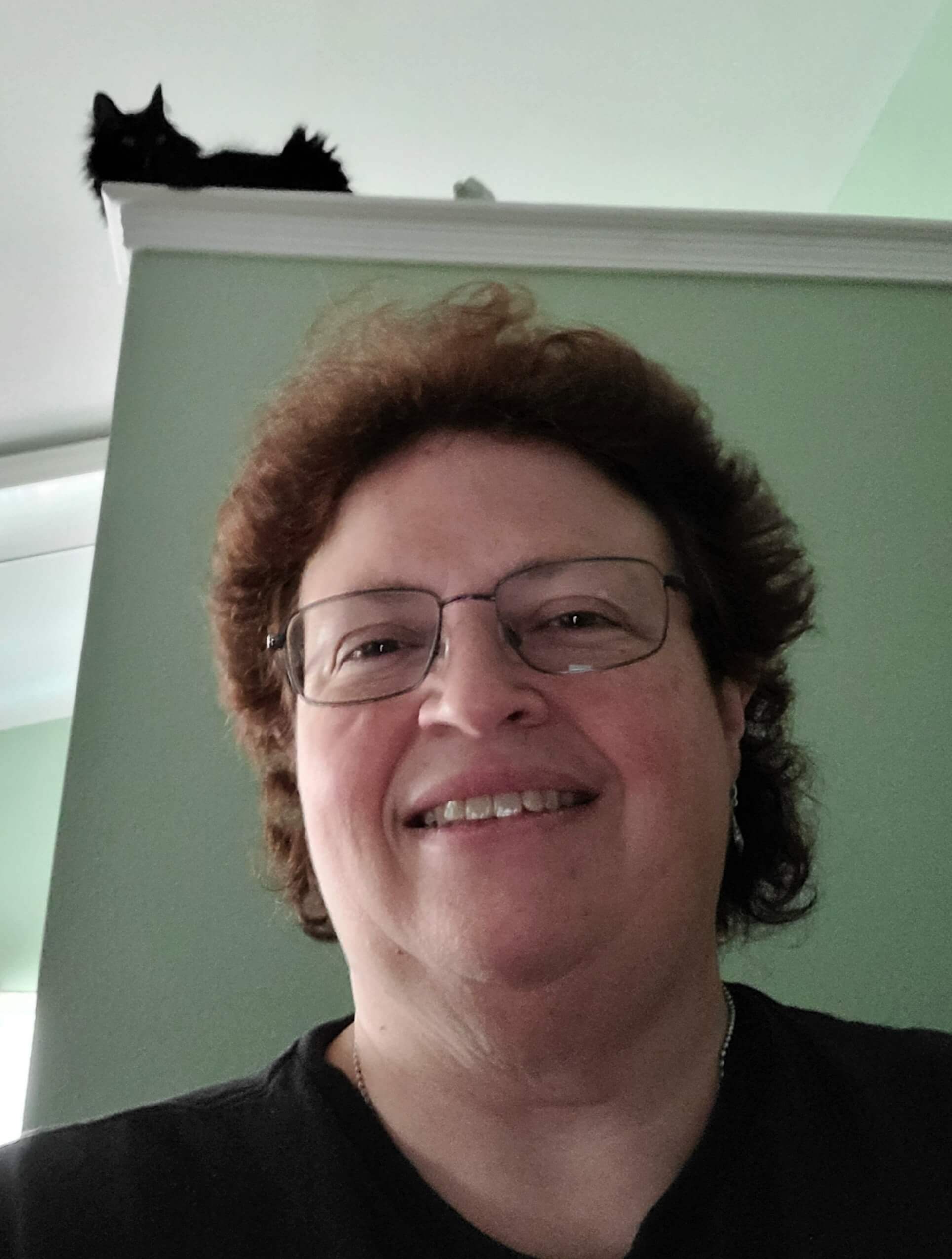 Kymberly Newman, DVM
Dr. Newman is a highly experienced vet who has dedicated the past 19 years to improving the quality of pets' lives. She received their Doctor of Veterinary Medicine degree from Webster University in 2008, following undergraduate studies at Catawba College and the University of Georgia.
Before starting their independent practice, Dr. Newman worked alongside Dr. Hardee for two years, honing their skills and gaining valuable experience. Their passion for helping pets and their owners is evident in the care they provide, and is well known for both expertise and compassionate approach.
When not at work, Dr. Newman enjoys spending time with their three cats, two of whom are brothers. She also loves making homemade cards, reading, and motorcycles. They have even visited 48 states on a motorcycle! A true animal lover, Dr. Newman grew up surrounded by pets, including 12 dogs, 2 tropical fish, 50 hamsters, and 50 birds!
Phillip Graham, DVM
Born and raised in upstate Spartanburg, Dr. Graham's journey to becoming a veterinarian was not a straightforward one. After several traumatic experiences with dog bites at a young age, he developed a fear of dogs and questioned his desire to work with animals. However, he was given a chance to confront his fears and work through them at a local animal hospital, and it was there that he discovered his true calling.
Dr. Graham received his degree in Biology from Wofford College in 1985 and earned his Doctor of Veterinary Medicine degree from the University of Georgia in 1989. With extensive training in small animal medicine and surgery, he is an expert in various fields, including surgery, wound care, critical care, ophthalmology, and neurology.
In addition to his professional life, Dr. Graham is a proud family man. He has been happily married since 1990 to his wife, Wendy, a licensed veterinarian- among other passions. They have one dog, and three cats and are blessed with three children and two grandchildren. In his free time, Dr. Graham enjoys metal detecting, golfing, and fishing.
Bryson Gale, DVM
Dr. Bryson Gale is a 2019 graduate of Ross University School of Veterinary Medicine and the University of Tennessee. He joined the Meadowlawn veterinary practice in October 2022 after moving back to his home state of South Carolina. This licensed DVM has a passion for veterinary dentistry, surgery and a strong desire to help pet owners bond with their furry friends. He is always looking for ways to improve his skills and continues to grow professionally as an active member of the veterinary community.
Growing up, Dr. Gale has always loved animals and knew from a young age that he wanted to become a veterinarian. His two border collies, Handsome and Dapper, are a vital part of his family, and he enjoys spending time with them playing and training. In addition to his beloved border collies, he has also owned other unique animals, such as horses, cats, and sugar gliders. This diverse background has given him a broad understanding of the needs of different species and has allowed him to bring a well-rounded perspective to his work.
In his free time, you will likely find Dr. Gale with his lovable pups, and he also loves playing board games and card games with friends. He is always eager to start his day, knowing that he will be seeing wagging tails and helping improve the quality of life for his patients.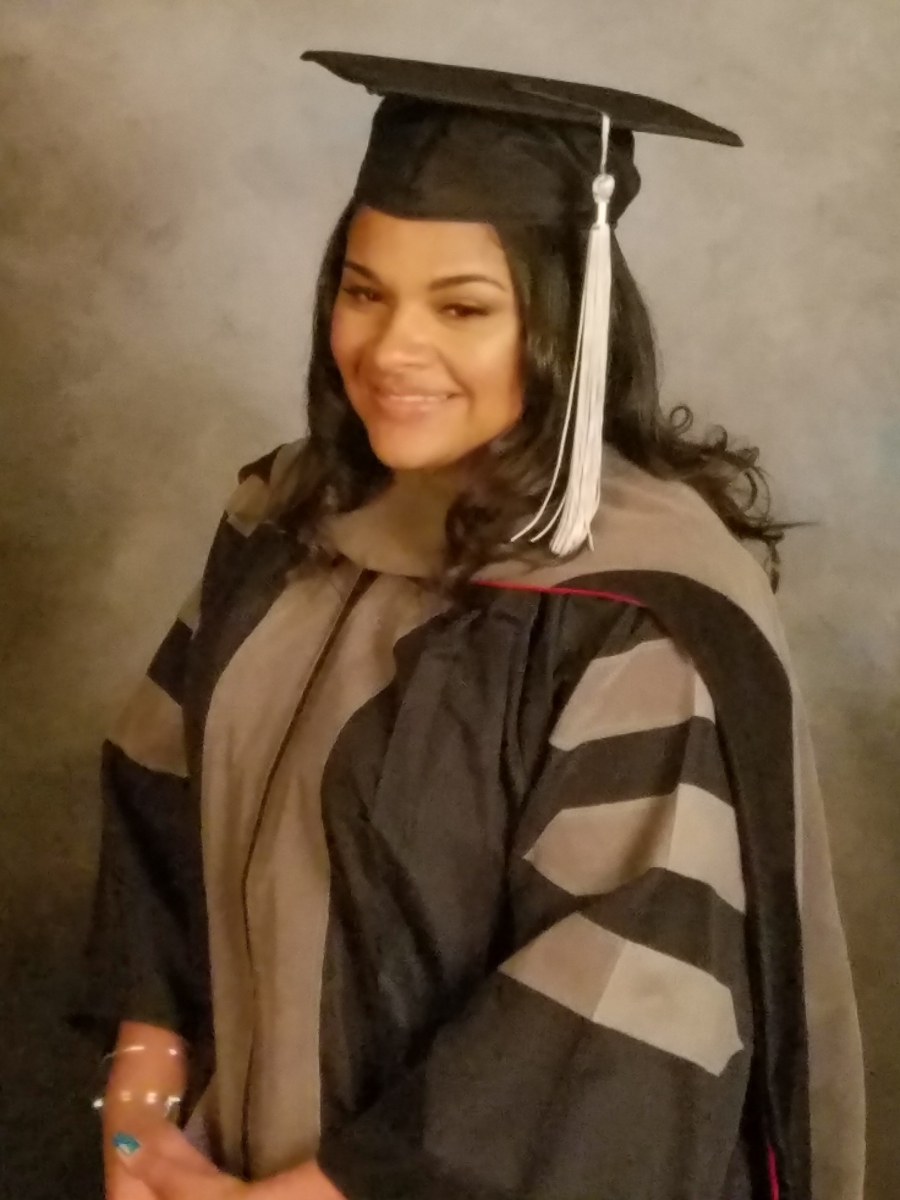 Janna Hunt, DVM
Dr. Janna Hunt is a talented and compassionate veterinarian. With a solid education from North Carolina State University, Dr. Hunt brings a wealth of expertise and experience to her practice.
Her special interests in surgery and dermatology demonstrate her passion for saving animals and providing them with the best possible care. Her commitment to her patients is evident in the quality of care she provides and her dedication to their health and well-being.
When not working, Dr. Hunt is a proud pet parent to three furry companions: Walle, Dooda, and Blue. She also cherishes time spent with her fiance and daughter.